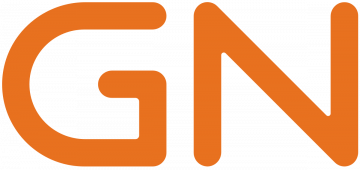 Group Legal Counsel, for GN's Group Legal International
Ansök nu
Group Legal Counsel, for GN's Group Legal International
Would you like to be part of an international, dynamic, and inclusive environment in an innovative, market leading global tech company? Then you might be our new colleague.
Join us at GN – we make life sound better
At GN we design and manufactures world-leading intelligent audio and video communication solutions. We have consumer, professional and medical-grade products, and expertise, all under one roof.
Inspired by people and driven by our passion for innovation, we leverage technologies to deliver unique user experiences that bring people closer through the power of sound.
GN's market leading solutions are marketed under brands such as ReSound, Beltone, Interton, SteelSeries, Jabra, BlueParrott and FalCom in more than 100 countries. GN Group employs over 7000 people and is listed on Nasdaq Copenhagen (GN.CO).
Welcome to Group Legal International, part of Corporate Affairs
You will be part of our Corporate Affairs function, which supports the whole GN Group world-wide with all legal matters, risk & compliance programs, intellectual property rights information security and data privacy. A function of +60 highly professional, passionate, and supportive colleagues in an international cross-functional organization, all await to welcome you to the team. 
As our new Group Legal Counsel, you will be based at our global HQ located in Ballerup, Denmark.
In Group Legal, we believe in the power of learning from one another and working collaboratively to face challenges head-on.
Our mission is clear: to provide legal counsel that upholds the highest standards and ensures uninterrupted continuity in pursuit of GN's strategic goals.
Joining our group, you will experience a corporate culture that blends professionalism, mutual respect, and a strong team spirit, where helping each other is at the core. We don't just work together; we genuinely enjoy each other's company both inside and outside the office.
What will do be doing?
You will be part of a business-oriented, passionate, and supportive in-house legal team focusing on providing best-in-class support within all business areas at HQ, EMEA, APAC and LATAM. As part of a diverse organization, you will work with colleagues across the global business becoming a trusted legal advisor to HQ functions, as well as regional stakeholders around the world.
You will assist and support our diverse business by utilizing your sound judgment, legal knowledge, and expertise across a wide range of areas and different types of tasks, all with the overall objective of ensuring uninterrupted business continuity that enables GN's strategic objectives.
In collaboration with GN's business units, you will independently advise, take ownership, and lead legal aspects within various areas, including:
Draft, review, and negotiate various types of commercial agreements, including distribution agreements, supplier agreements, logistics agreements, service agreements, consultancy agreements, IT-contracts, SaaS agreements, NDA's, and marketing agreements.

Actions related to GN's global corporate structure, including establishment of and changes to subsidiaries

Provide advice on competition law and ESG matters

Engage with, collaborate with and manage external counsel

Provide legal advice on marketing, packaging, quality and other product and distribution related matters to internal stakeholders

Manage contractual claims and disputes

Advise on ad-hoc matters and queries from various stakeholders, delivering legally sound solutions to complex issues in a fast-paced environment

Train and provide tools to the organization on legal topics relevant to strengthen operational excellence
As our work is global, some travel may be required when cases and projects necessitate it.
Sound good so far? Here's what you'll need to succeed and create results:
Education: You hold a master's degree in law or business administration and commercial law (a Danish Cand.Jur. or Cand.Merc.Jur. will be considered an advantage).
Experience: You have solid commercial law experience from a recognized law firm or corporate legal department, including a minimum of 1-3 years of working experience post qualification.
Language skills: Proficiency in English and Danish and have the ability to communicate with internal and external stakeholders at all levels in a clear and concise manner. The ability to work in other languages is a strong asset.
Can-do attitude: You are positive, proactive and have a can-do mentality with a natural instinct to take responsibility, set a direction, prioritize, and drive a process.
Business Acumen: You are pragmatic and open-minded in your approach to solving challenges, with the ability to find pragmatic solutions that work in the real world rather than legal solutions that only look good on paper.
Work Approach: You are organized, structured, and service-minded with the ability to manage multiple cases at simultaneously while prioritizing deadlines in a dynamic environment. You work well independently as well as part of a team.
Trustworthy: You have a high level of personal integrity and openness that can facilitate a constructive work environment where trust, respect, and mutual consideration are key.
The GN culture
GN's values listen, challenge, and transform form our culture. We greet every day with energy, engagement, and enthusiasm, bringing our best selves and approaching problem-solving and challenges with a 'glass half full' attitude. We're independent, but we also know when two heads are better than one.
Our leaders are supportive, our teams are tight-knit, and we believe in the power of collaboration across every level of our organization.
So, if you are looking for a career that blends professional growth with a supportive and positive atmosphere, you will fit right in.
What we offer you
While making a big difference for all our customers, we also believe in creating a fantastic and flexible work environment. We want everyone to contribute with their ideas and encourage everyone to contribute with improvements that can benefit our products or the way we do things. We believe this is stimulating for our organization and for all team members.
Our workplace offers plenty of different benefits and flexibility to keep us happy and healthy and allow us to focus on what matters to us in and outside of work. We hope you are curious to explore and engage in the recruitment process with
Think you have what it takes? Apply now!
To apply, use the 'APPLY' link no later than 1st of October 2023. Applications are assessed on a continuous basis. Therefore, we encourage you to send your application as soon as possible.
If you want to know more about the position, you are welcome to contact either Senior Group Legal Counsel, Frederik Ekkert Knudsen, on +45 45758698 or Senior Group Legal Counsel, Ane Astrup, on +4545759171.
We hope you will join us on this journey and good luck with your application!
#LI-Hybrid
#LI-GNGroup